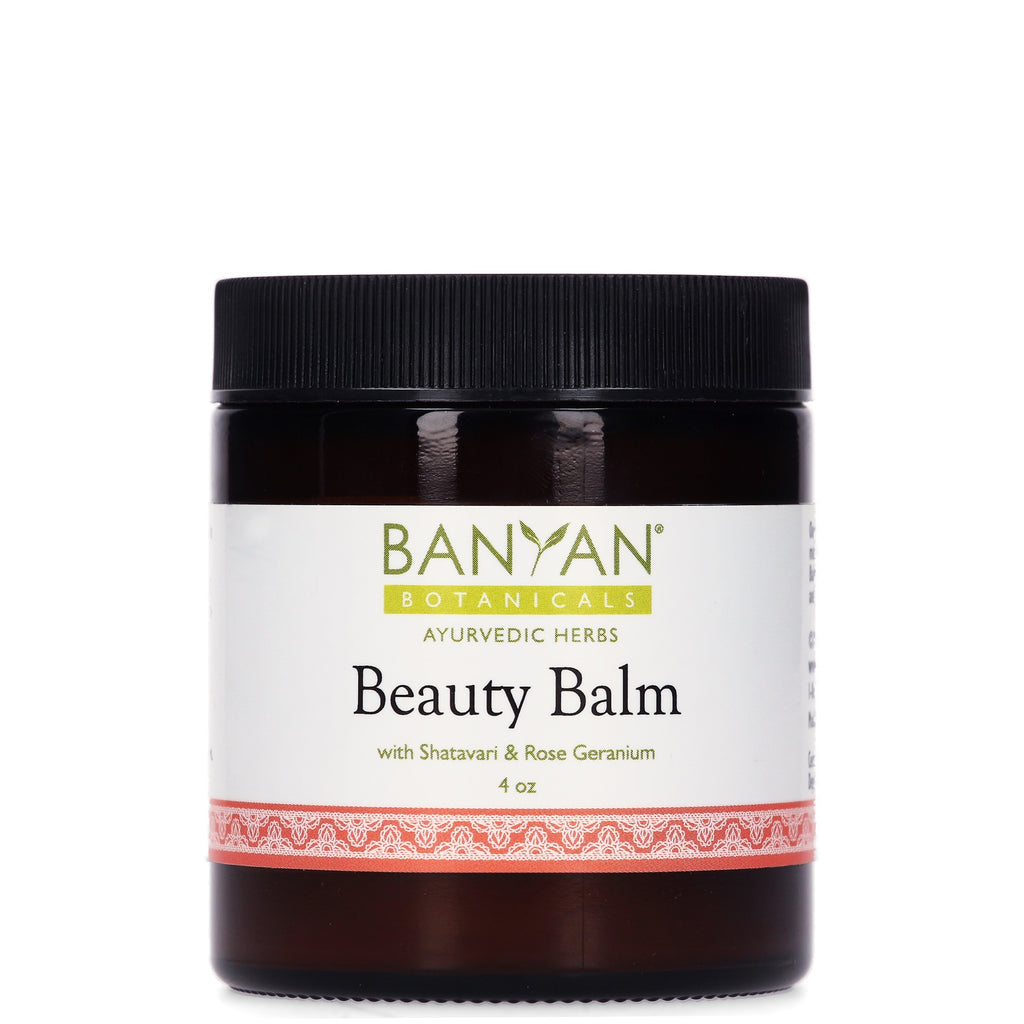 Firms and rejuvenates the tissues
Moisturizes and softens the skin
Nourishing and building formula
Nutrient-rich protection for target areas of the skin
Our award-winning Beauty Balm isn't just about looking beautiful—it is also about deep nourishment that helps you feel beautiful from the outside-in. It might surprise you to find that gheeprovides a base for this nutrient- and moisture-rich balm. According to Ayurvedic tradition, external use of ghee supports soft, supple skin by effectively helping to balance your skin's moisture levels.
Ayurvedic Energetics:
Virya (action): slightly cooling
Doshas (constitutions): Balancing for all doshas
Each 4oz jar contains: Ghee (clarified butter)**, Coconut Oil**, Olive Oil**, Beeswax**, Shatavari root (Asparagus racemosus)**, Ashwagandha root (Withania somnifera)**, Vidari Kanda root (Ipomoea digitata)**, Fennel seed (Foeniculum vulgare)**, Licorice root (Glycyrrhiza glabra)**, Rose geranium essential oil**.
**Certified Organic