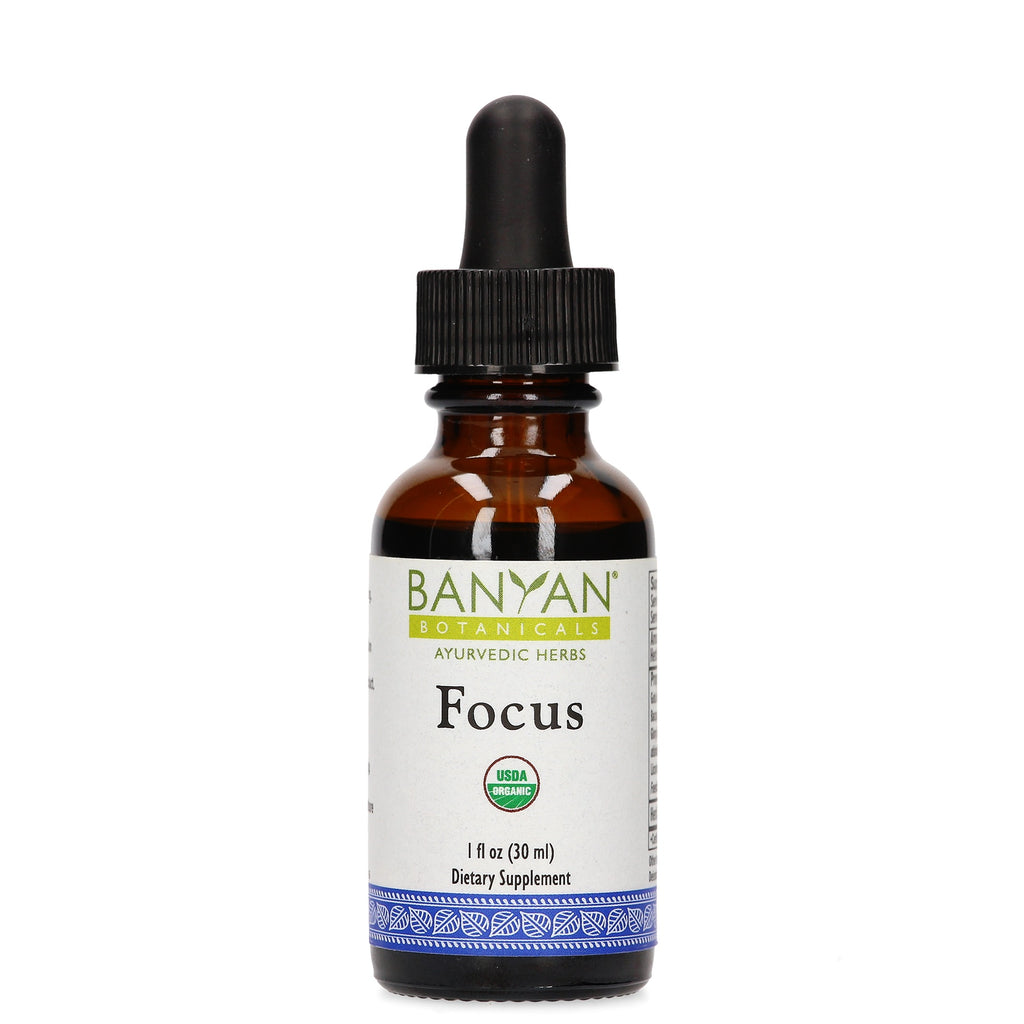 Provides Mental Support When You Need to Be Focused*
Promotes calm and concentrated mental activity*
Supports cognitive function during stressful situations*
Promotes awareness and mental acuity*
Mental focus is the art of placing and holding your concentrated attention on one thing or act, at a time. In these days of perpetual texting, continuous social media streams, the instant news cycle, and hypertasking, the concept of focusing almost seems nostalgic. Yet the ability to focus is critical to both peace of mind and to achieving your goals. Whether you are studying, working, meditating, or just need a mental boost, this herbal formulation can help you get centered and stay on point. Brahmi/gotu kola, bacopa, and ginkgo headline an all-star cast of herbs that have been used for centuries to promote healthy cognitive function and to support awareness and concentration.
Focus comes in a non-alcoholic glycerin base, making it a perfect companion in class, at school, and anywhere you go. It's our go-to liquid extract around the Banyan offices when we have challenging projects, are up against deadlines, during meetings, and even before yoga breaks. We hope that Focus will assist you in realizing your highest aspirations.*
Ayurvedic Energetics:

Rasa (taste): bitter, sweet
Vipaka (post-digestive effect): sweet
Doshas (constitutions): Balancing for all doshas
Possible Contraindications:
Do not take during pregnancy. Keep out of reach of children.
Ingredients: Brahmi/Gotu Kola leaf+, Bacopa herb+, Shankhapushpi herb+, Gingko leaf+, Licorice root+, Fennel seed+.
+Certified Organic
Other ingredients, from natural sources: organic vegetable glycerin, deionized water.