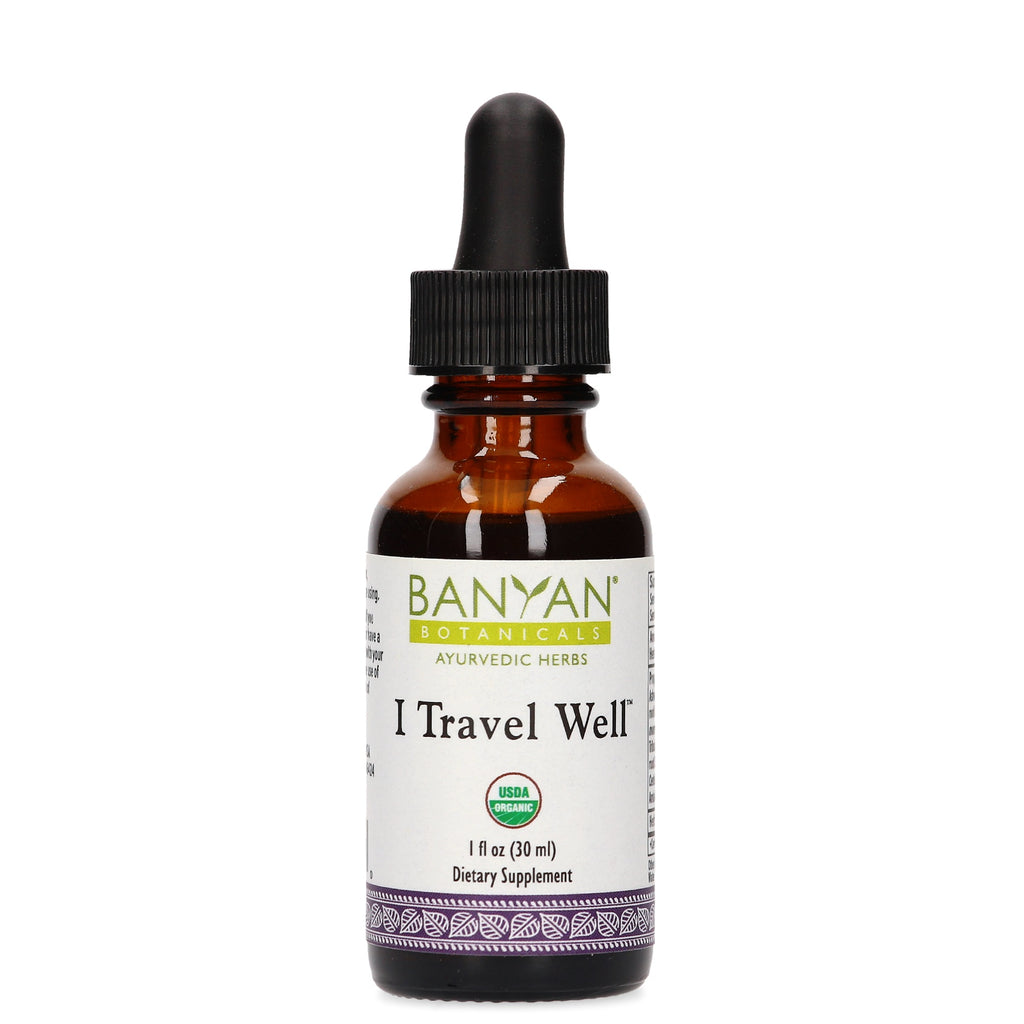 Supports the Body's Natural Ability to Adapt to the Stresses of Travel Including Changes in Time Zone

Supports the body's natural ability to adapt to the stresses of travel including changes in time zone*
Helps reestablish healthy sleep patterns*
Bolsters the immune system*
Energizes the body and calms the mind*
Ayurvedic Energetics:
Rasa (taste): bitter, pungent, astringent, sweet
Virya (action): heating
Vipaka (post-digestive effect): sweet, pungent
Doshas (constitutions): Balancing for vata and kapha, may aggravate pitta in excess
Possible Contraindications:
Do not take during pregnancy. Keep out of reach of children.
Ingredients: Ashwagandha root (Withania somnifera)+, Turmeric root (Curcuma longa)+, Bacopa herb (Bacopa monnieri)+, Tulsi leaf (Ocimum sanctum)+, Gokshura fruit (Tribulus terrestris)+, Ginger root (Zingiber officinale)+, Brahmi/Gotu Kola leaf (Centella asiatica)+, Fennel seed (Foeniculum vulgare)+, Amalaki fruit (Emblica officinalis)+.
+Certified Organic
Other ingredients, from natural sources: organic vegetable glycerin, deionized water.