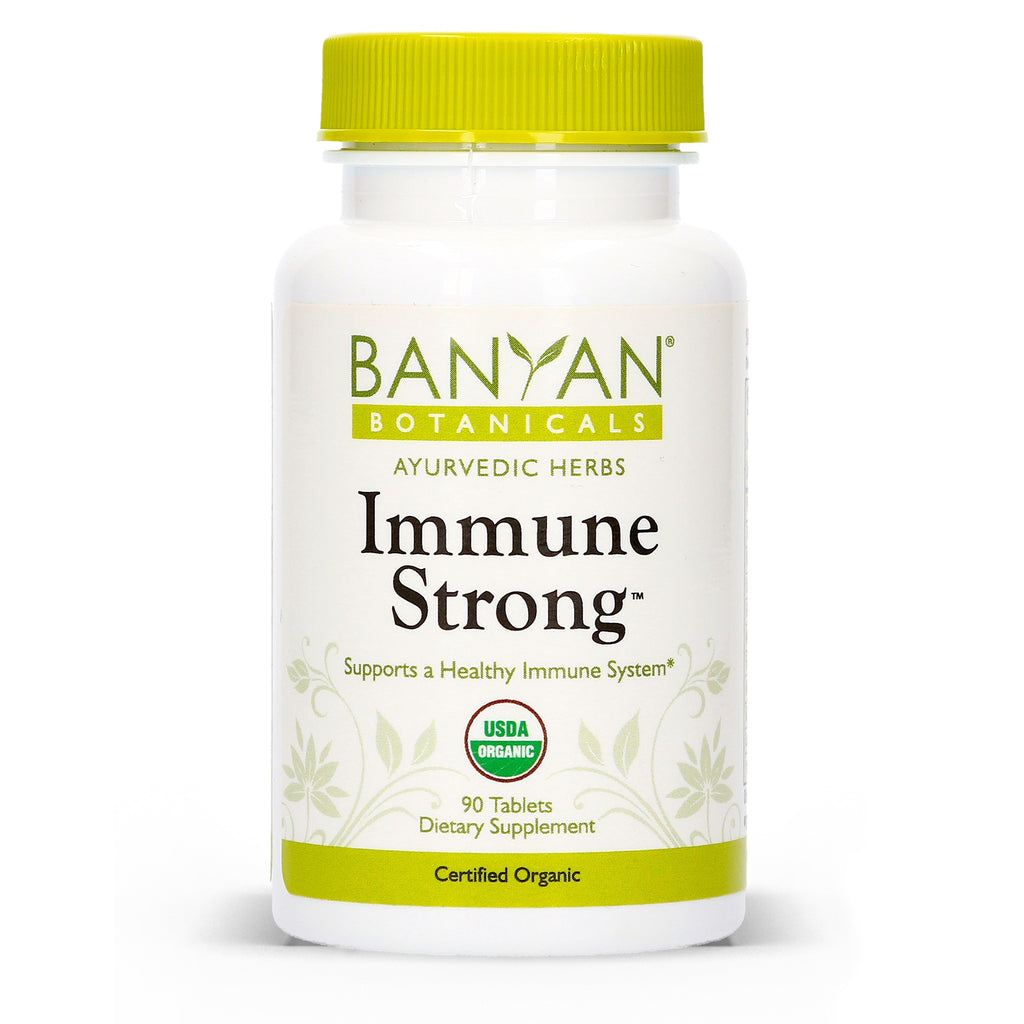 Promotes health and supports proper function of the immune system.
90 tablets

Each 500 mg tablet contains:Turmeric root (Curcuma longa)**, Kalmegh herb (Andrographis paniculata)**, Licorice root (Glycyrrhiza glabra)**, Tulsi leaf (Ocimum sanctum)**, Amalaki fruit (Emblica officinalis)**, Echinacea root (Echinacea angustifolia)**, Ashwagandha root (Withania Somnifera)**, Ginger root (Zingiber officinale)**, Pippali fruit (Piper longum)**,.

Other ingredients, from natural sources: organic gum acacia, organic rice flour. Free from gluten, soy and dairy. 100% vegetarian.

** Certified organically grown.