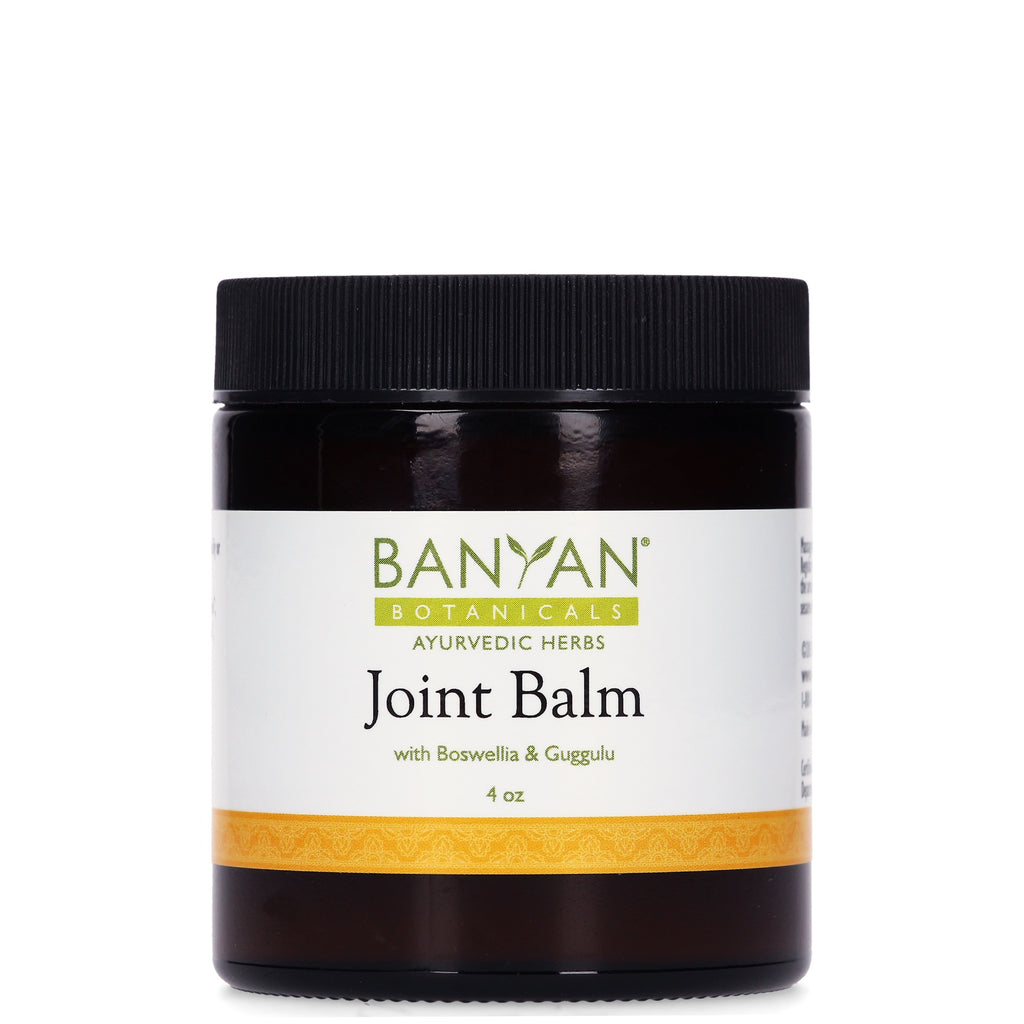 Formulated with traditional Ayurvedic herbs that target the joints
Warming and comforting joint rub
Penetrates and soothes the tissues
Joint Balm is a soothing rub made from all natural, organic ingredients. Massaging sore joints increases circulation and facilitates the removal of toxins, while simultaneously delivering oxygen and healing nutrients. Regular use of Joint Balm delivers a powerful blend of joint-supporting herbs directly to the area of discomfort. Boswellia and guggulu work with naturally warming and cleansing herbs like ashwagandha and guduchi to whisk away natural toxins. The sesame and castor oil base helps lubricate the joints and allows the soothing properties of the herbs to be absorbed. This penetrating topical ointment carries comforting herbs deep into the areas that need it. Keep Joint Balm at your desk, in the car, or in your yoga bag to make sure it is always within reach when you need that extra comfort.
Ayurvedic Energetics:
Virya (action): neutral
Doshas (constitutions): Balancing for all doshas
Ingredients:
Each 4oz jar contains: Sesame Oil+, Castor Oil+, Beeswax+, Boswellia resin (Boswellia serrata)+, Guggulu resin (Commiphora mukul)+, Guduchi stem (Tinospora cordifolia)+, Ashwagandha root (Withania somnifera)+, Gokshura fruit (Tribulus terrestris)+, Amalaki fruit (Emblica officinalis)+, Bibhitaki fruit (Terminalia belerica)+, Haritaki fruit (Terminalia chebula)+, Ginger root (Zingiber officinale)+, Deodara essential oil, Eucalyptus essential oil+.
+Certified Organic