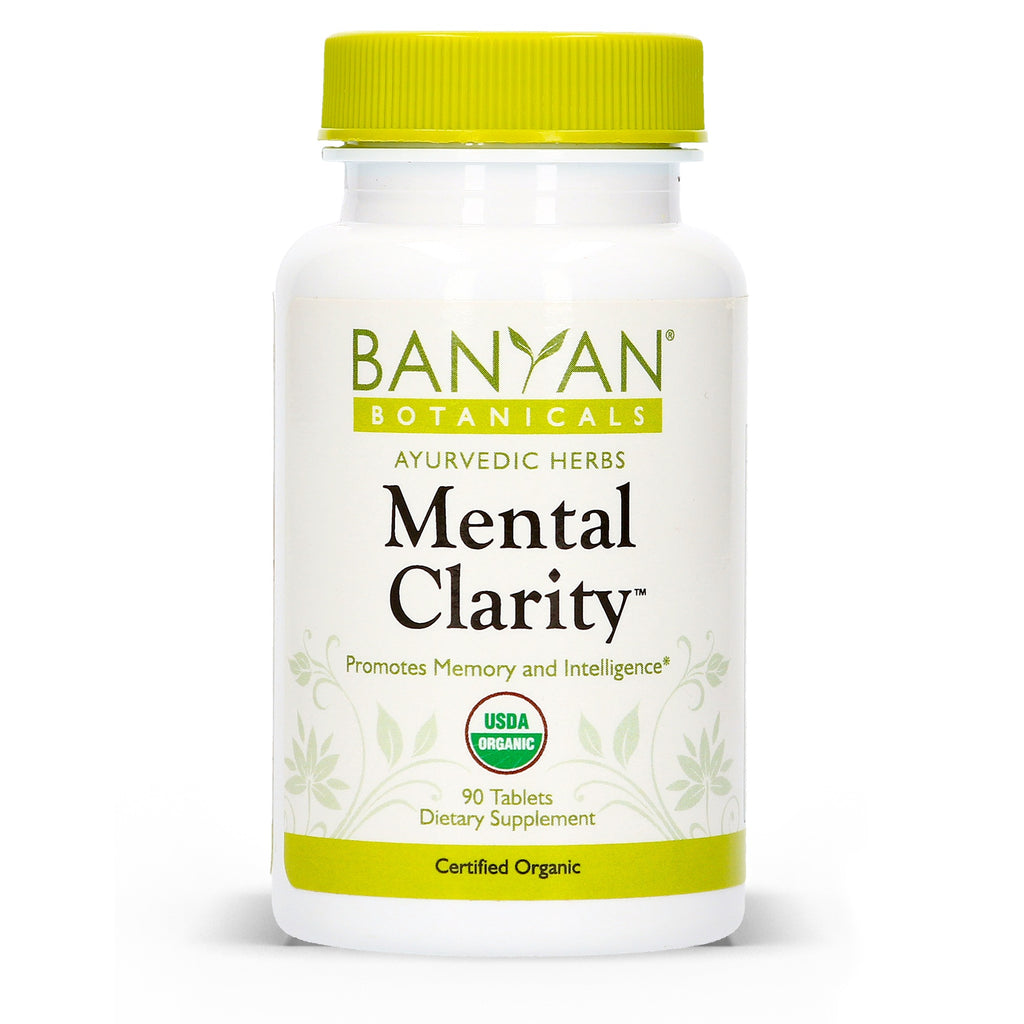 Promotes memory and intelligence.
90 tablets [500mg]
Each 500 mg tablet contains: Brahmi leaf (Centella asiatica)**, Bacopa herb (Bacopa monniera)**, Bhringaraj leaf (Eclipta alba)*, Passionflower herb (Passiflora incarnata)**, Shankhapushpi herb (Convolvulus Prostratus)**, Ashwagandha root (Withania somnifera)**, Vidari Kanda root (Ipomoea digitata)**, Skullcap herb (Scutellaria lateriflora)**, Pippali fruit (Piper longum)**, Nutmeg seed (Myristica fragrans)**, Cardamom seed (Elettaria cardomomum)**
Other ingredients, from natural sources: organic gum acacia, organic rice flour. Free from gluten, soy and dairy. 100% vegetarian.
** Certified organically grown.