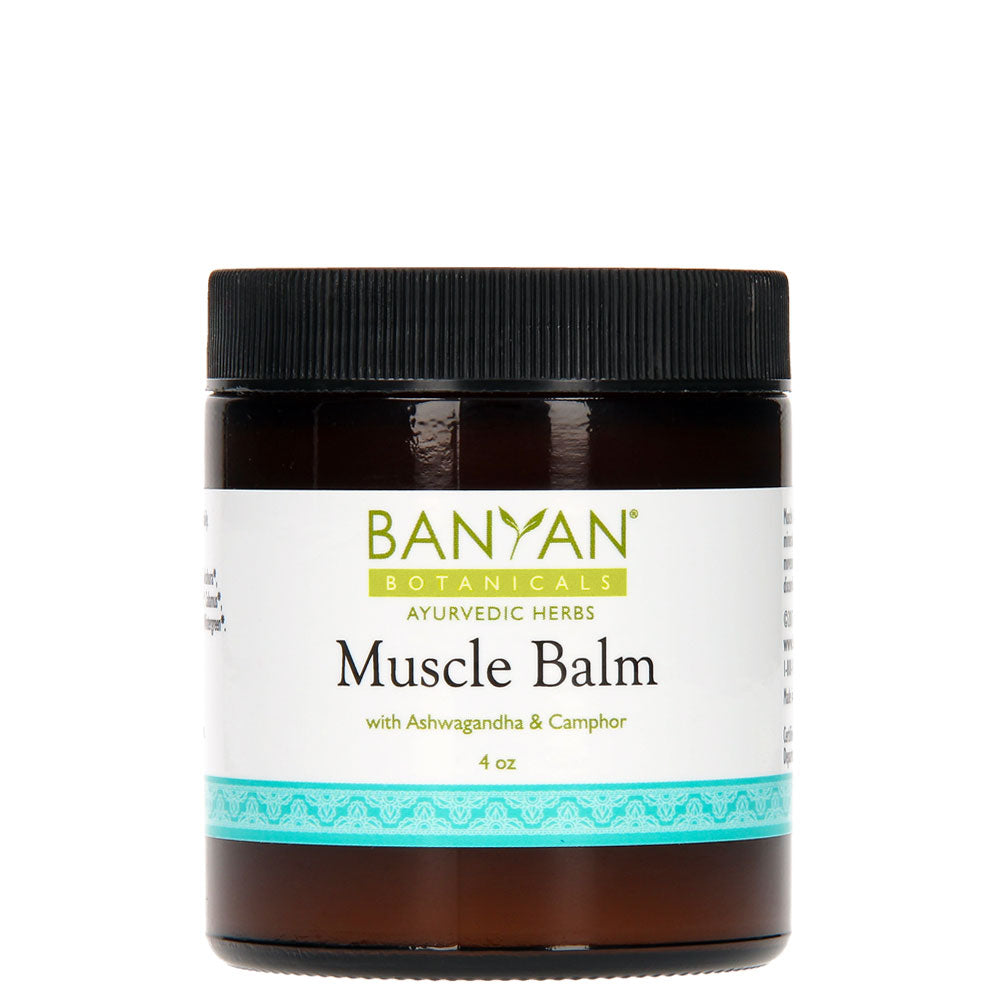 Invigorating blend of kapha-reducing herbs
Saturates and penetrates the tissues
Made with herbs traditionally used to stimulate circulation
A weight management program that includes regular exercise and a healthy diet can be further enhanced with daily self-massage. Massaging the thighs, buttocks, abdomen, and other areas where excess weight accumulates helps to improve circulation, increase metabolism, and stimulate the lymphatic system. Trim Balm delivers kapha-reducing herbs directly through the skin, targeting areas of accumulated natural toxins.
Ayurvedic Energetics:
Virya (action): warming
Doshas (constitutions): Balancing for all doshas
Sunflower Oil+, Beeswax+, Ashwagandha root (Withania somnifera)+, Menthol Crystals+, Gokshura fruit (Tribulus terrestris)+, Bala root (Sida cordifolia)+, Galangal root (Alpinia officinarum)+, Guduchi stem (Tinospora cordifolia)+, Manjistha root (Rubia cordifolia)+, Guggulu resin (Commiphora mukul)+, Punarnava root (Boerhaavia diffusa)+, Arjunabark (Terminalia arjuna)+, Calamus root (Acorus calamus)+, Ginger root (Zingiber officinale)+, Epsom salt, Eucalyptus essential oil+, Wintergreen essential oil+, Camphor essential oil.
+Certified Organic