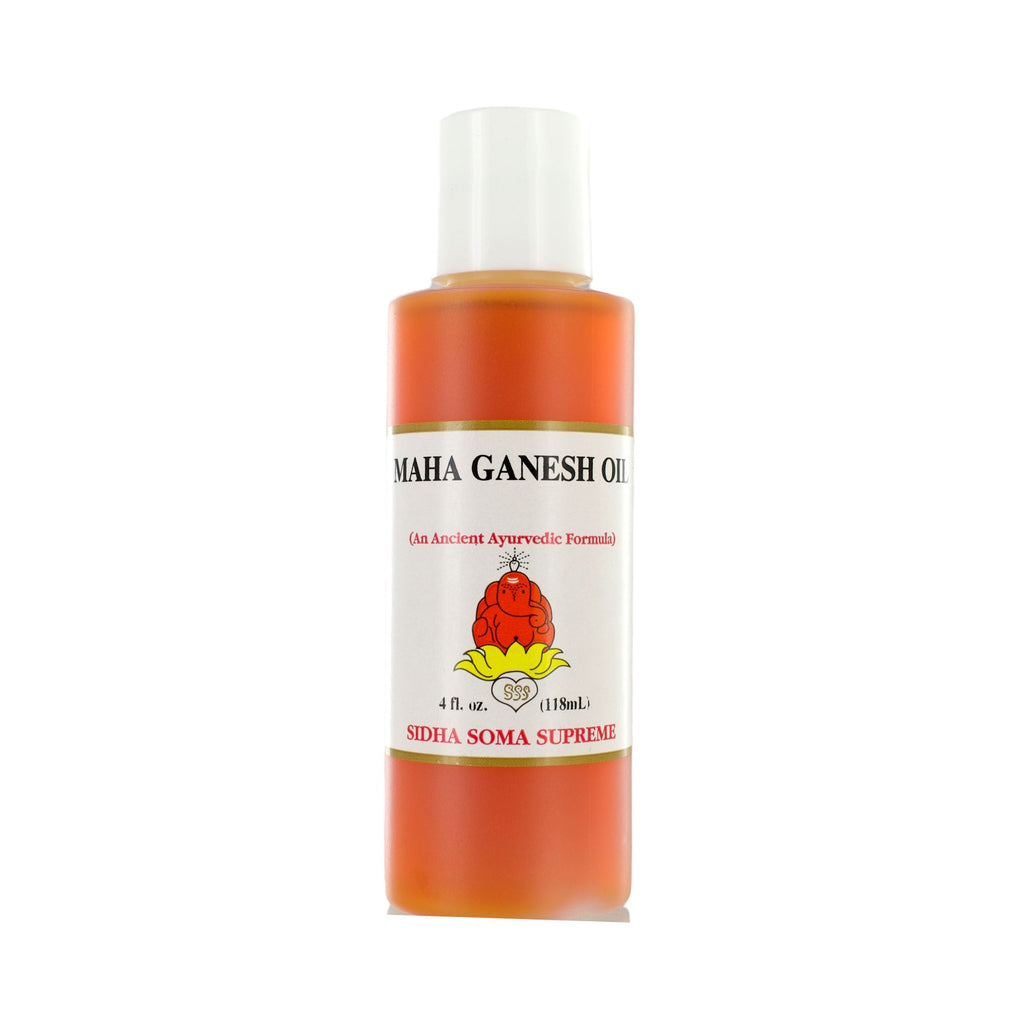 Used topically, it is said to give strength to weak muscles and joints.. It relieves stress and fatigue in tissues and may slow the aging process. Works best for vata and kapha. It can be diluted with sesame oil for overall body massage.
Consult your healthcare professional before use.

Ingredients: Sesame Oil*, Sunflower Oil*, Witharia somnifera*, Asparagus racemosus*, Boerrhavia diffusa*, Eclipta alba*, Rubia cordifolia*, Crocus sativa, Foeniculum vulgare*, Curcuma longa*, Cinnamomun zeylonica*, Eletarria cardamomum*, Acorus calamus*, Saffron, Camphor oil.
*Organic