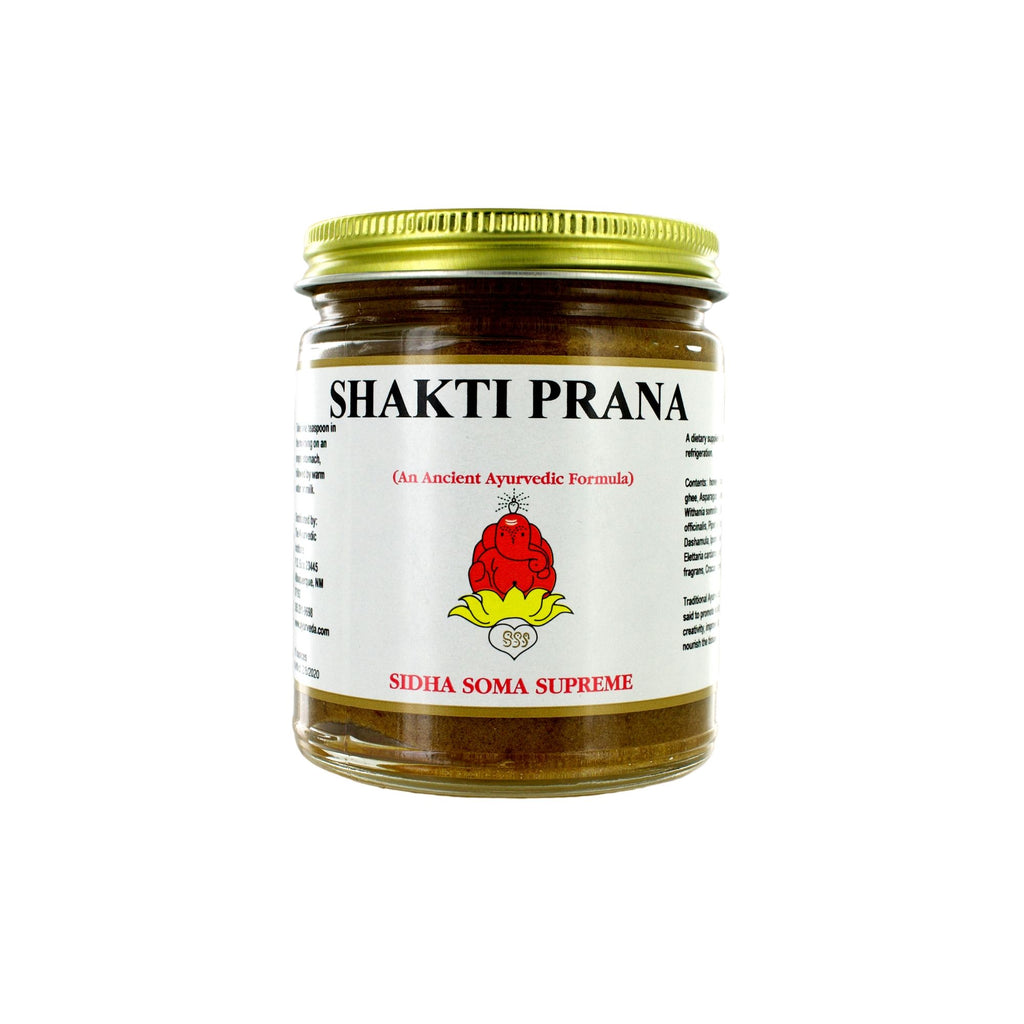 Shakti prana contains all six tastes of Ayurveda: sweet, sour, salty, pungent, bitter and astringent. According to Ayurveda it is important to have these six tastes daily. Based on ancient texts and formulated by Vasant Lad, Shakti Prana acts as a complete rejuvenative for all constitutional types.
Does not require refrigeration.
Suggested Use: Take as directed by your Ayurvedic healthcare professional.
Ingredients: Honey, Date Sugar, Ghee*, Asparagus racemosus*, Withania somnifera*, Zingiberis officinalis*, Piper longum*, Dashamula*, Ipomoea digitata*, Elettaria cardamomum*, Myristica fragrans*, Crocus sativus. 
*Organic.